---
Based in Los Angeles, L.A. Creative Team is a community of experts driven by creativity.
We think, create, solve and share with a touch of French flair!
---
YOUR ONE-STOP-SHOP STUDIO / We build tailor made teams to enhance your brand image from concept, to visual realization, to digital amplification. We accompany you from the beginning to the very end of the journey. We strive to offer you the best services possible in: Brand strategy, Art Direction, Production, Photography & Video, Post-Production, Digital and Media strategy.
---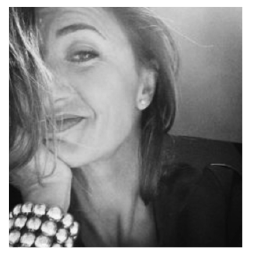 MARLYNE CURTET / CREATIVE DIRECTOR
---
Marlyne graduated from Penninghen, famous Art School in Paris where she studied Art & Graphic Design. She built her own Graphic Design studio DWAIN in 2000 and worked for many car manufacturers such as Peugeot, Renault, Citroen, She created many branded materials for them from their Brand image, Press Kit campaign to the launch of all their new car models. Then, she teamed-up with her husband, Patrick Curtet, a strongly recognized car Photographer/Director in the industry. Marlyne operates like a Creative Director and Second Photographer. As a duo, M&P Curtet are very successful and have had the chance to travel all around the world. 4 years ago, they fell in love with sunny L.A. and decided to move to California, where they started a brand new adventure. Thanks to all the big campaigns they did together as a duo, Marlyne met a lot of talented people in the industry: creatives folks, directors , copywriters, producers, editors, musicians… That's how her idea of L.A. Creative Team was born, long story short!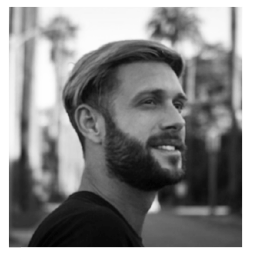 AXEL BONNOT / ART DIRECTOR
---
Axel is a multi-disciplinary Art Director, Visual & Creative Content Specialist. His key skills are: Art Direction, Graphic Design & Video / Motion graphics. He graduated from the famous and prestigious Gobelins School in Paris and specialized in both Marketing/Communication and Graphic Design & Motion Graphics. He is passionate about video; he develops visual projects from A to Z. He ensures the visual coherence of projects and brings new creative solutions. In 2018, after years working for companies & agencies in Paris & Monaco, he moved to Los Angeles and worked for MP Curtet. He became the Art Director of the agency and started a new adventure with L.A. Creative Team for which he still works today.
---
---

---
---
OUR BRAND & STRATEGY PARTNERS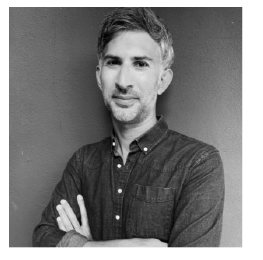 BENJAMIN NAÏM / MANAGING PARTNER / INSIGN LA
---
Benjamin started his first agency 10 years ago. PlayApp, was one of the first social media agencies in France and in Europe in 2009. There, he entered the inner circle of brands in several industries, such as Beauty (L'Oréal), Fashion (Caroll, Sonia Rykiel), Travel (ebookers) and Entertainment (Disney, Paris SG). After 8 years of growth, PlayApp merged with Insign in 2017 to create a new brand-performance agency model. Today, he is on his 3rd entrepreneurial venture with the opening of Insign's Los Angeles Office. He strongly believes in relevance marketing to drive better business performance. This is why helping brands connect with their communities in a new, authentic and innovative way is what motivates him on a daily basis.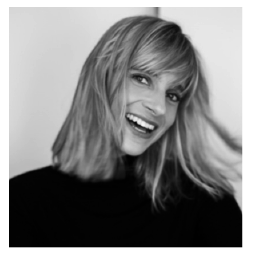 MAXINE BALCHUS / VP CREATIVE STRATEGY / INSIGN LA
---
Maxine joined Insign as VP of Creative Strategy at Insign's new Los Angeles office. She hails from Mazarine, where she was Creative & Client Relations Director of the NYC office and worked with brands such as Audemars Piguet, DKNY, St John, L'Oréal, Absolut Elyx, and others. Before Mazarine, she spent many years on the brand side as a Marketing & Creative Manager for Hermès, Jaeger-LeCoultre, Dior, and Cartier. Receptive to the latest visual and artistic trends, she gleefully dedicates herself to creating meaningful brand identities and strategies. Her paramount aspiration is to convey emotions through the fabrication of images and visual stories, which brings her pure joy.
---
---